I ended my last post by noting that the next book up would be
Physik
, third in Angie Sage's Septimus Heap series. Well, as fun as they are, it looks like I'll have to set the whole series aside for now, because ten pages into
Physik
, I realized that I didn't remember a thing from book two. Half my problem, since I read
Flyte
back in the spring semester, and half the author's problem, I think, because it's not good when a book in a series is so unmemorable that you have to read the whole set in rapid succession for the overall narrative to hang together.
So instead, I turned to the next of my stack of children's/YA library books, Among the Brave. It's fifth in Margaret Peterson Haddix's Shadow Children series, which I'm happy to say is a lot more memorable than poor Flyte. I read the first few of this series when I was a kid, and either the sequels didn't exist yet or my public library didn't have them, so it's been fun catching up now as an adult. I have enjoyed the multiple perspectives across this series; this one is from the point of view of one of the more bookish and shy characters, and it was nice to see him come into his own, discovering his bravery (though the plots get more fantastical and unbelievable with every book). I'm nearing the end of this dystopian series and looking forward to whatever's to come!
A trip to the gym is never complete without a mindless and fun book to take your mind off your aching, sweaty body, and last week, I read yet another Animorphs book - only two left! - and then even had time to start a childhood favorite,
Ella Enchanted
. (I may have accidentally spent a good portion of last Thursday finishing said childhood favorite instead of reading homework, but oh well, it all got done in the end!) If you're not familiar with this wonderful retelling of the Cinderella story (have you lived under a rock? by now it's a classic!), go forth and find one of the lovely new editions! Cursed at birth by a fairy with the "gift" of obedience, Ella battles finishing school teachers, ogres, her wicked stepfamily, and her growing love for the prince in order to win her freedom and independence. It's absolutely splendid. And isn't the new cover nice? I tend to prefer the cover I first encountered, but I might make an exception for this lovely one.
Less splendid was Rachel Hawkins's Hex Hall, which didn't quite have enough self-conscious metacritical humor to save this story of a paranormal boarding school from being an annoying knockoff of Harry Potter (or as one Goodreads reviewer accurately pegged it, Harry Potter meets Twilight meets Mean Girls. Yes, really.)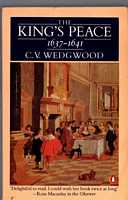 I spent most of my last two weeks reading Rebecca West's sublime
The Fountain Overflows
, one of the first Viragos I ever purchased (its back cover blurb mentioned both music and the Edwardian period; there was no way it wasn't going home with me). It's supposed to be a heartwarming family drama, yet so much of the book seemed to me to be so sad, and I didn't trust the narrator as much as I think I was supposed to, especially when it came to her sister Cordelia, a violin-player whom her family believes cannot actually understand music. There's so much in this book to analyze - its treatments of politics, the English legal system, family relationships, and the supernatural, to name only a few - that I imagine I'd have to read it several times to even begin to get a handle on what this novel is trying to do, but I'm not actually sure I liked it enough to do those re-readings. Yet, I've continued thinking about it every day since I finished it, so clearly something has captured my ongoing interest. I'm definitely keeping it, and will definitely re-read it someday, if only to compare its philosophy of music with that of Margaret Kennedy's
The Constant Nymph
. And who knows, maybe I can team up with an English lit professor and teach both of them together.
Taking heed of calls this summer to introduce more diversity into one's reading, I had marked down Erin Bow's
Sorrow's Knot
to be one of my first YA choices once I'd returned to my local public library. Husband and I have had a lot of discussions about appropriation - how does one give existence and a voice to cultures not your own without appropriating them and contributing to ongoing oppression and stereotyping?
This interview with Erin Bow about the Native American basis for Sorrow's Knot
was really influential for me, and got me really excited to read the book, but I'm afraid it fell somewhat short of my expectations. The world-building was fantastic, and I love Bow's commitment to basing fantasy novels on non-Western European traditions, but the actual execution of
Sorrow's Knot
was disappointing. It kept the characters at an objective distance, so it was hard to fall in love with them, and the last fourth of the book had some serious flaws (that last few chapters are deeply confusing, not just for me but for many other readers, is not even the extent of the problems).
What's next? I'm halfway through Russell Hoban's Turtle Diary, which I thought would be more about sea turtles and less about lonely individuals explaining deep truths about life, but it's still interesting and hasn't quite crossed the line over to trite (yet?). I have a new set of fantasy stuff from the public library, and I also have Shusaku Endo's Volcano, since I made it one of my reading goals for the year to read another book of his.
I also have a cupful of chocolate mint from the farmer's market this morning, so I think I'm off now for some tea!